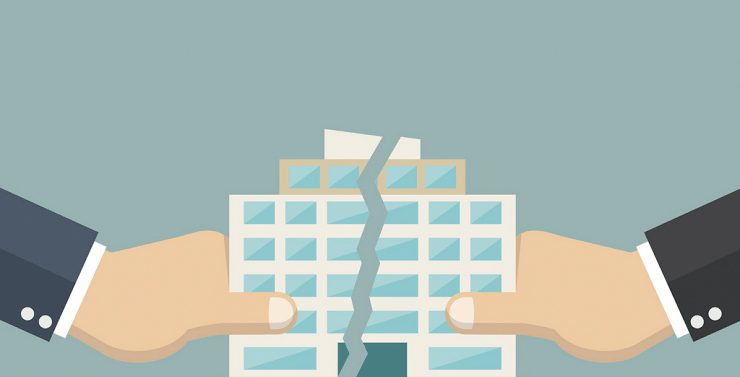 Customers demand increased value, highlighting the need for specialization. As a consequence, Express – a large Danish supplier of marketing services for relationship marketing – splits into two separate business units, Fluid and Express Paperbased. Fluid will focus on the growing marketing for outsourced data management and digital communication, while Express Paperbased will focus on data-driven offline communication.
All existing competences and services will continue unchanged in the new setup, but the two new business units offer better forums for development and specialisation. Both will continue to collaborate closely on existing projects, for instance based on the campaign tool, dialogportal.
"We are in actual fact operating in two separate markets, and now we draw the logical consequence. Narrowing our focus means that we will be able to generate greater value for the individual customer," says Niels Christian Møller, formerly CEO at Express and now head of the newly formed business unit, Fluid.
The foundation for intelligent, real-time marketing
"Customer data is the most important resource in modern companies wishing to interact relevantly and profitably and in real-time with their customers. Those marketers that are best at capitalising on customer data will be tomorrow's winners. We want to help larger companies and organisations establish and run effective data environments, enabling them to interact individually, relevantly and long-term with their customers – as well as making better decisions based on facts," says Niels Christian Møller.
Individualised offline communication
The Express name is carried on as Express Paperbased by the business unit with focus on data-driven, individualised offline communication. Express Paperbased is headed by Claus Enersen and Henrik Boas. "The need to exploit data for individualised offline communication is growing in step with technological advances, for instance digital 4-colour print. Offline direct mail is still the strongest tool when it comes to creating sales and personal contact. With the new Express Paperbased the customer will have access to 100% dedicated and professional know-how about everything related to individualised communication and dialogue marketing on paper," says Claus Enersen. The split-up will be effectuated on June 1st and the ownership will remain unchanged.